BUGS-R-US
Educational Services
offers
" PORTABLE ZOOSTM"
on a WIDE variety of NATURAL subjects.
Featuring live, safe, TOUCHABLE insects as well as HUNDREDS of preserved specimens, this showcase is PERFECT for schools, daycare centers, Birthday parties, corporate events, play dates, libraries, church events, parks and recreation centers, retirement centers, scouts, home schools, etc.
And with our
11 other SCIENCE-BASED EDUCATIONAL programs, we have something for EVERYONE!

All shows are aligned with Oregon State Educational Standards as well as National Science Education Standards.




***BREAKING BUG NEWS***

We're teaming up with the MEDFORD LIBRARY for their FAMILY FRIENDLY FUN Saturday programs.

See our events calendar for the details.



We've added
TREES & PLANTS and FISH
to the list of
Educational programs.
See OTHER PROGRAMS for all the details.


Thanks to YOU, we've BLOWN through our
1600th presentation!
Join us on FACEBOOK and follow ALL the fun!
TELL ALL YOUR FRIENDS and
THANKS!
(FACEBOOK link is down here.)





Follow us on FACEBOOK and become a FAN:




"http://www.facebook.com/pages/Bugs-R-Us/112052832155993"



We've teamed up
with the CITY OF MEDFORD
and the CITY OF CENTRAL POINT
and will be offering Saturday shows during the
WINTER
Watch your mailbox for the new catalogs from
PARKS and REC.
See our schedule of events for more info.




====================
****MORE****
BREAKING BUG
****NEWS****
=====================
We were visited by the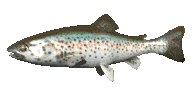 Please see our
Science programs
listed under

OTHER PROGRAMS.....

WORMS & COMPOSTING,
OWL PELLET STUDY,
ROCKS, MINERALS & FOSSILS,
BATS,
REPTILES & AMPHIBIANS, BIRDS & NESTS,
MAMMALS,
OREGON COAST SEA LIFE
and
BUTTERFLIES and MOTHS.