BUGS-R-US
Educational Services
is NOT JUST BUGS!
We offer
" PORTABLE ZOOSTM"
on a WIDE variety of NATURAL subjects.
We offer
PORTABLE NATURAL HISTORY.
Featuring live, safe, TOUCHABLE insects as well as HUNDREDS of preserved specimens, the BUG showcase is PERFECT for schools, daycare centers, Birthday parties, corporate events, play dates, libraries, church events, parks and recreation centers, retirement centers, scouts, home schools, etc.
And with our
14 other SCIENCE-BASED EDUCATIONAL programs, we have something for EVERYONE!


All shows are aligned with
Oregon State Educational Standards
as well as
National Science Education Standards.


******
IT"S HERE!
"NATURAL HISTORY OF THE OREGON TRAIL" cover the basics of the Applegate and Oregon Trails combined with the animals and geology that the settlers encountered. We discuss the game animals…bison, elk, deer, quail… as well as the predators….wolves and coyotes. And the best part is the PETTING….hides and horns from ALL of the mammals and birds that we discuss. We also play the OREGON TRAIL FOOD SUPPLY GAME to see what the audience thinks would be the animals with the biggest benefits. Includes information about the landmark rocks and rivers as well as the importance of the bison to the Native Americans as well as the pioneers.
Each student receives a detailed OREGON TRAIL Historical map and a coloring page at the end of the program.
******
The rumors are true…..we do EAT bugs as well!
Along with the regular BUG program, we also offer to let audiences EAT real insects....freeze dried crickets and mealworms
(they taste like chicken with a potato-chip coating.
Picture POPCORN with LEGS.)
As weird as this sounds, since we starting offering the chance to eat insects, EVERYONE has said "YES."
It's something you DON'T want to miss……just ask!

******
BREAKING BUG NEWS!

Check out "POND LIFE"
and "SPIDERS and SCORPIONS"...
our newest programs!
*****
CHECK OUT THE NEW
"MEET OUR STARS"
and
"VIDEOS"
Pages !!!
******



***BREAKING BUG NEWS***




Thanks to YOU, we've BLOWN through our
2900th presentation!
Join us on FACEBOOK and follow ALL the fun!
TELL ALL YOUR FRIENDS and
THANKS!
(FACEBOOK link is down here.)





Follow us on FACEBOOK and become a FAN:




"http://www.facebook.com/pages/Bugs-R-Us/112052832155993"


We've teamed up
with the CITY OF MEDFORD
and the CITY OF CENTRAL POINT
and will be offering Saturday shows during the
WINTER and SPRING
Watch your mailbox for the new catalogs from
PARKS and REC.
See our schedule of events for more info.




====================
****MORE****
BREAKING BUG
****NEWS****
=====================
We were visited by the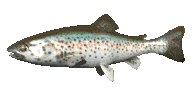 Please see our
Science programs
listed under

OTHER PROGRAMS.....

WORMS & COMPOSTING,
OWL PELLET STUDY, POND LIFE
ROCKS, MINERALS & FOSSILS,
BATS, FISH, SPIDERS & SCORPIONS,
REPTILES & AMPHIBIANS, BIRDS & NESTS,
MAMMALS, TREES & PLANTS,
OREGON COAST SEA LIFE
and
BUTTERFLIES & MOTHS.